< All Posts
Voilah! Festival and Zouk present The Plastiscines
Formed in the suburbs of Paris back in 2006, all-female band The Plastiscines will be making their Asian debut in Singapore this November as part of the Voilah! French Festival Singapore.
Consisting of Katty Besnard (singer, guitar), Louise Basilien (bass), and Ana Vandevyvere (drums), the band are regarded as leaders of a French movement of teenage rock n' roll called 'les bébés rockers' that has been recently gaining momentum through the European punk scene, drawing influences from several iconic bands such as the White Stripes, the Strokes and the Kinks.
Their first album, LP1, which was released in 2007, brought them all over the world to places like the California's famed Coachella Music Festival; and their second, About Love, was named the 100th Best French Rock Album in 2010 by Rolling Stone France.
In a nervous and extremely giggly video, The Plastiscines say 'hi' to Singapore in the lead up to their show at Zouk: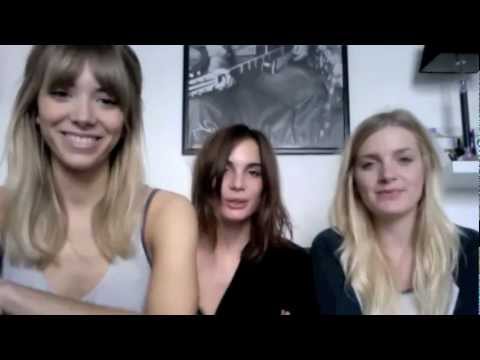 The Plastiscines
Zouk Singapore
24 November 2012
11pm
$38 (tickets available at the door)